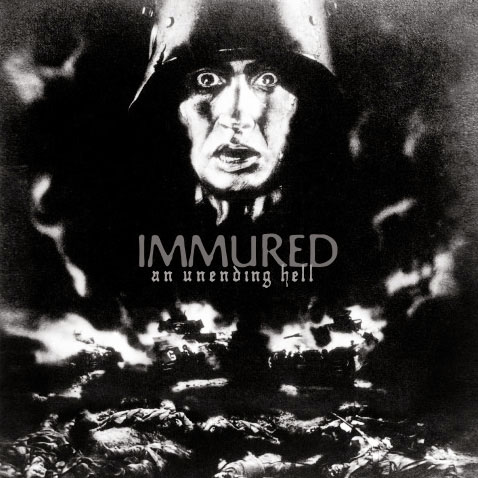 "An Unending Hell" 12″LP 2009
2nd full-length, 8 blistering DARK HARD PUNK tunes. Top-notch finish with matt varnished heavy sleeves plus 12 page cut'n paste booklet. 399 copies on black vinyl, die-hard edition of 50 copies on grey marbled vinyl with japanese lettering silver foil. AVAILABLE!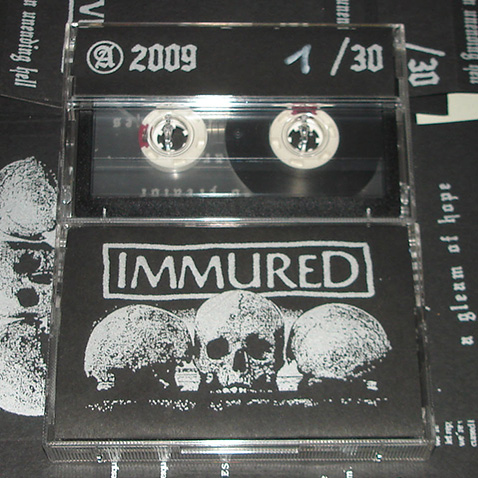 "An Unending Hell" Demo 2009
Demo tape, self-recorded late 2008/early 2009. 7 advance tracks for the 2nd album, limited to 30 copies for close friends. Silver screen-prints on black hand-numbered j-cards. SOLD OUT!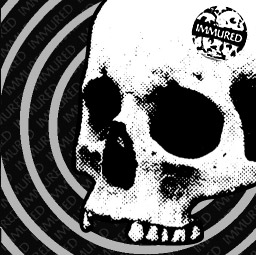 "IMMURED s/t" 7″EP 2007
Four new tracks, now with additional guitarist/vocalist. Hardcore Crustpunk spiced with D-Beat driven madness. 500 copies with silkscreen-printed b/w sleeves with brilliant varnish and sticker on top. AVAILABLE!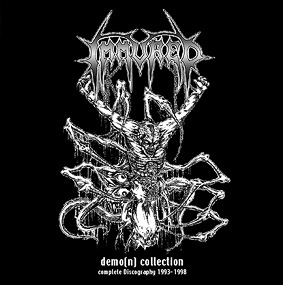 "Demo(n) Collection: Complete Discography 1993-1998" CD 2006
Finally available for the 1st time ever on CD, this fucker includes both demos, the 1st EP, both Split-EPs plus Cassette EP. 23 tracks of flesh-ripping down-tuned rancid Death. Comes with huge booklet incl. heaps of photos, flyers and stuff. AVAILABLE!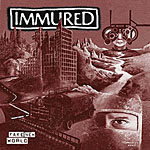 "Fake New World" 12″LP/MC 2005
First album after more than 13 years! The most mature work until then, but seriously ass-kickin too!
12 tracks, limited vinyl edition of 500 copies (100 copies on red vinly). Tape edition of 100 copies.
SOLD OUT!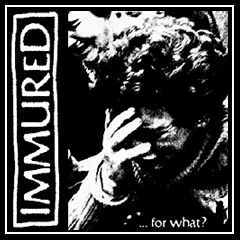 "For What?" Split CD-R w/ ULCERRHOEA 2004
Supposed to be released as a 7″EP on american First Blood Family,
but never showed up. Hand-numbered edition of 70 copies.
SOLD OUT!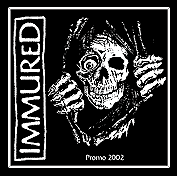 "Promo 2002" CD-R
Home-recorded May 2002, Eight new tracks plus 2 cover versions.Got released as a split-tape w/ Lycanthrophy, a three-way split tape w/ Pulmonary Fibrosis & Al Bundy, also got licensed to a russian label (tape version) plus some versions in Indonesia. SOLD OUT!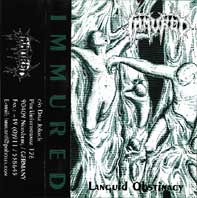 "Languid Obstinacy" Cass. EP 1998
Includes all tracks from both split-7″s plus 4 new songs, a new version of "Torture Master" and a cover version of Carcass' "Malignant Defecation". Several hundred own copies, got licensed to Obscene Prod. for addtitional 500 copies. SOLD OUT!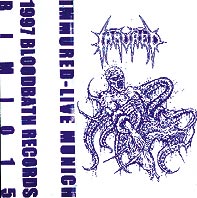 "Live Munich" Live-Tape 1997
Harsh but heavy sound, released by Bloodbath Rec. (Japan),
limited to 200 copies. Includes 12 tracks. SOLD OUT!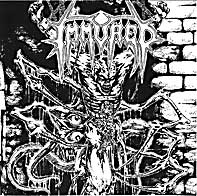 Split-7″EP w/ MALIGNANT TUMOUR 1996
Released by Obscene Productions (Czech Republic), limited to 500 copies,
not sure if they did a second pressing. SOLD OUT!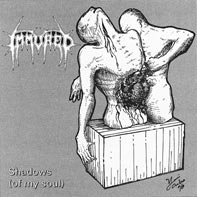 "Shadows (of my soul)" Split-7″EP w/ KADATH 1996
Released by Stuhlgang Records (Germany), limited to 500 copies.
First recording with Dave and Jens on vocals. SOLD OUT!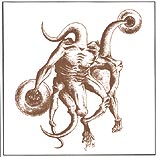 "The Obvious Transitoriness of Being" 7″EP 1994
Recorded in 1994 along with the 2nd Demo tracks, it took until 1996 when it was finally released by Lull Record (Germany). Limited to 300 copies. SOLD OUT!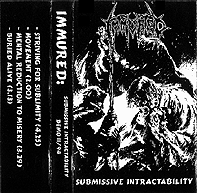 "Submissive Intractability" Demo 2/94
Second demotape, studio recording. Nearly 700 copies were spread.
Wild Rags also licensed that tape (600 copies). SOLD OUT!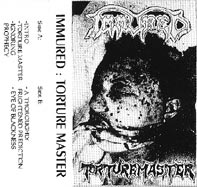 "Torture Master" Demo 1/93
First demotape, studio recording. Over 500 copies were spread.
Got licensed to Wild Rag Rec. (500 copies) in 1994. SOLD OUT!